2019 Rates
WE OFFER A VARIETY OF SPACES TO MEET YOUR NEEDS. All sites include high speed internet and your Smart TV's, Firesticks, Apple TV, etc. are all recommended for your enjoyment. Upon check-in, you will be issued a VPN (virtually private network) for a safe and secure internet connection which is rated at 25MB per second! Open WI-FI is provided throughout the park for your convenience.
Spacious Camp Sites

Full Hookups - Sewer, Water & Electric

Concrete Patios

Picnic Tables

30 and 50 amp site service

Easy access to river

Firepits

Newly renovated bathhouse

New laundry room

Community Building
Rates are for two adults per RV or Camping space. Extra adults 18+ are $5 per person, per night. Please note that we do not charge an extra fee for your children or pets! **If your month long stay falls into a peak season, there will be an upcharge.
Length of Stay 30 amp 50 amp
Daily River - $50 River - $55
Weekly River - $310 River - $350
Monthly River - $900 River- $975
Length of Stay 30 amp 50 amp
Daily $44 $49
Weekly $260 $300
Monthly $730 $800
Peak Season, Peak Weekends and Holidays
June 22nd-Aug 5th (whole month of July), Memorial Day Weekend, Labor Day Weekend and the Entire month of October * peak weekends/weeks are a 3 night minimum stay.
Length of Stay 30 amp 50 amp
Daily River $55 River $60
Non-River $50 N0n-River $55
Weekly River $350 River $400
Non-River $310 Non-River $350
April 15th - November 1st - please inquire for details
Get farm fresh food to make your camping experience more special! More details here!
Get a professional family portrait while on our vacation! Call the front desk for full details + booking! *check for availability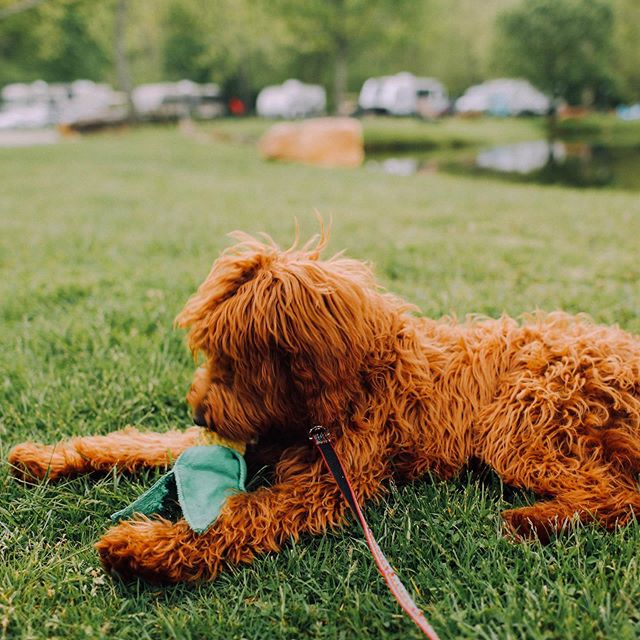 3 times a day let out to potty, walk + play time! *check for availability
CANCELLATION POLICY
DAILY + WEEKLY RESERVATIONS : If you need to cancel your reservations, a $10.00 Service Charge will be charged. To receive a full refund, minus the $10.00 service charge, you must cancel within 7 days of your reservation. If its less than 7 days, you get 80% of your deposit back minus the $10.00 service fee. If 48 hours or less, then it becomes non-refundable of a one nights stay plus the $10 service charge. Under certain circumstances, at management discretion, a credit may be applied for future stays.
MONTHLY RESERVATIONS: If you are renting an RV Site at a monthly rate, in the unlikely event that you must cancel, we require a 10 day notice by phone. Refunds will be issued immediately less a $50 cancellation fee. With less than a 10 day notice, please understand that you will have to take responsibility for the cost of your entire reservation.
++ If you need to change your reservation date, we will move your reservations once as a curtesy. After that if you need to switch dates, its a $10 charge per switch.
CANCELLATIONS
1. No refunds will be made on cancellation requests received after the site is occupied.
2. No refunds due to inclement weather.
3. No refunds for any deposits & fees paid for seasonal campsite rentals.
4. Any extraordinary circumstances requiring a decision regarding refunds will be made by the Manager.